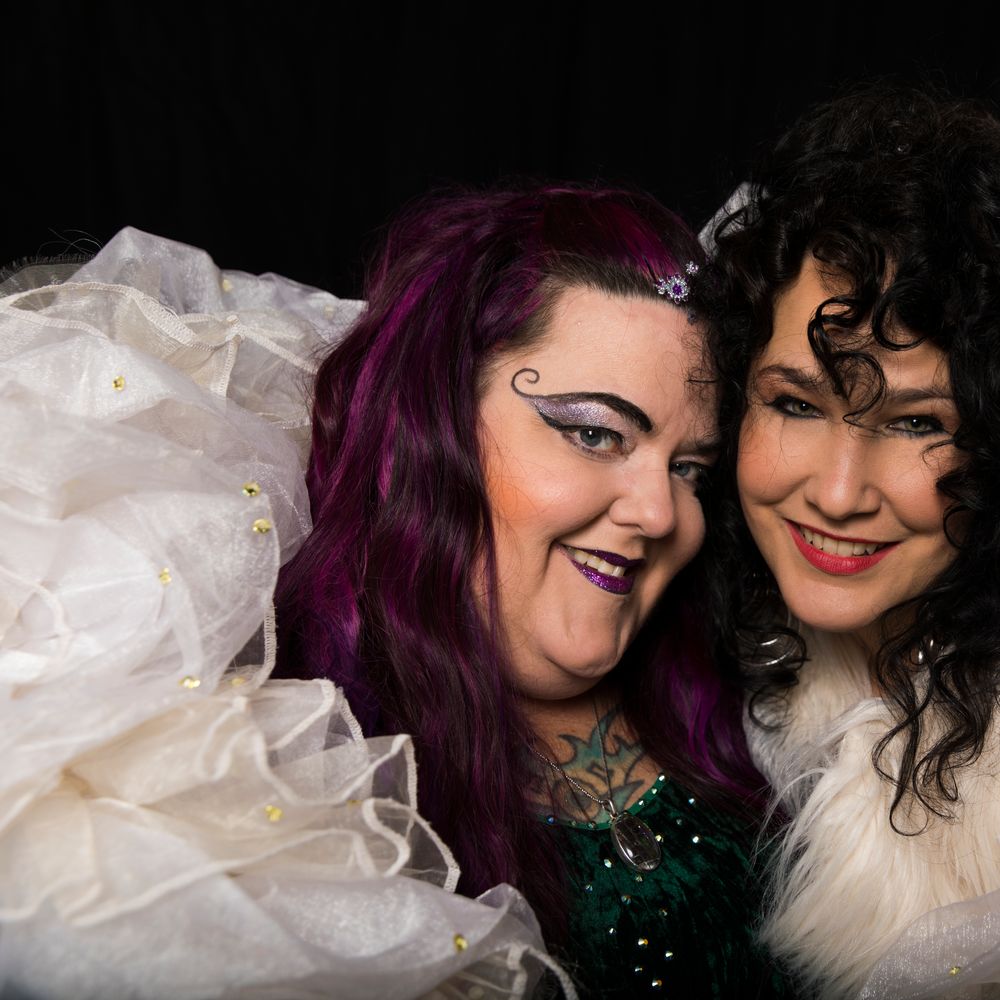 The revolution may not be televised but it will have a solid groove!
Social Justice Disco's debut release, "Songs To Fight Fascists By", is a collaboration between Phat Man Dee (voted Best Jazz Performer in Pittsburgh City Paper 2016 Readers' Poll) and Liz Berlin (founding member of triple-platinum selling band Rusted Root). This album includes 13 songs, both original and disco classics, showcasing songs such as "#BigBrotherIsTrending", "Mni Wiconi/ Water is Sacred", "Jim Crow is Alive and Well," and "Fourth Reich Arising". Cover songs include "I Will Survive" (Gloria Gaynor), "Your Racist Friend" (They Might Be Giants), "Have You Been to Jail For Justice" (Anne Feeney), "I Can't Breathe" (Peace Poets)", a reworked version of the Bee Gee's "Stayin' Alive," called "Black Lives Matter", and more! 
With a vision of a world where all people have an opportunity to live free and be themselves without fear of oppression, Phat Man Dee and Liz Berlin have birthed a soundtrack to uplift those who would join this international struggle against racism, environmental destruction, war, religious intolerance, misogyny, homophobia and fascism. Featuring a wide array of voices from across Pittsburgh's musical and activist communities including Justin Sane of Anti-Flag, Pastor Deryck Tines and The Lemington Gospel Choir, poets Christina Springer and Leslie Ezra Smith, MC's Big Jus and HollyHood, cellist Nicole Myers, Korel Tunador, Johnny Creed Coe, SunBear Coe, Arlynna Evans, and Miguel Sague Jr. Core musicians on this project were drawn from Mandee's jazz band, and Liz's pop band, and include: Carlos Peña, Mark F. Strickland, Mike Speranzo, Jeremy Papay, Miguel Sague III, Howard Alexander, Megan Williams, Madame Christiane Dolores, Geña Musica, Katie Berlin, and the Steeltown Horns: Reggie Watkins, J.D. Chaisson, and Rick Matt. Together with these powerful musicians and artists, Phat Man Dee and Liz Berlin have created an album that wails and rails against injustice, using their musical gifts to empower each other to speak truth to the injustices of our nation through dance music performed lovingly in the righteous spirit of equity, justice and disco!